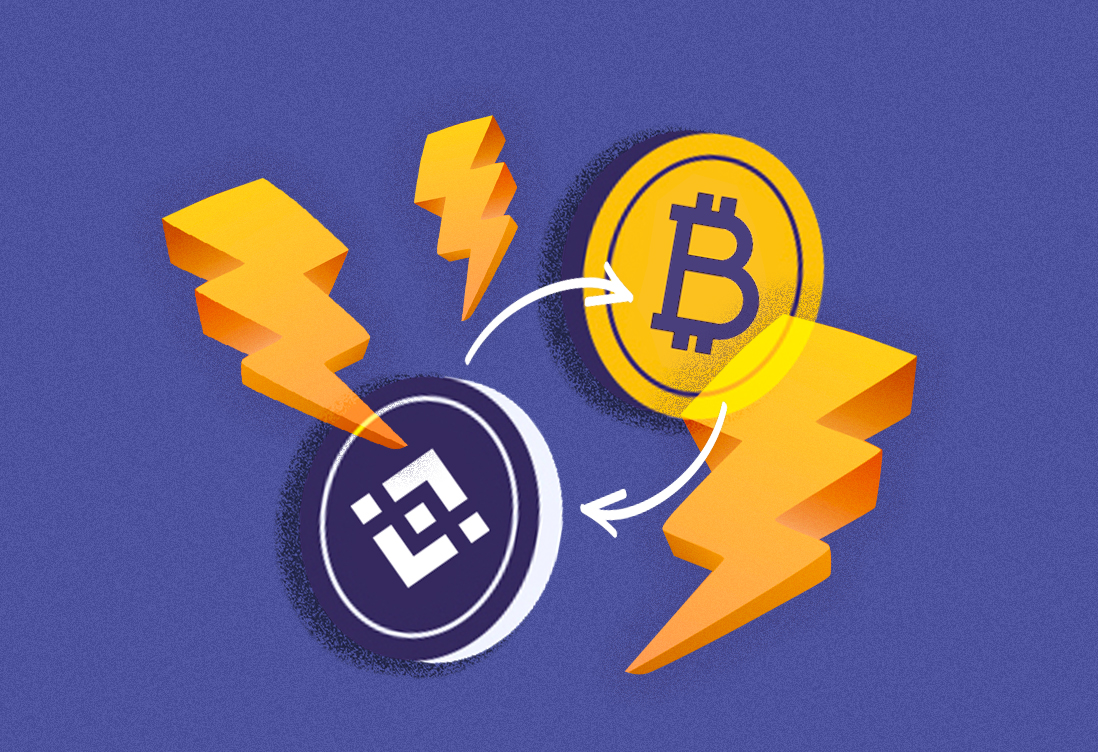 7 Best Crypto Exchange Platforms for Day trading in 2022
Crypto day trading involves buying and selling cryptocurrencies to make a profit. The crypto market is volatile, which means crypto asset prices change from one moment to the next. Crypto traders can make money off of this volatility by buying a cryptocurrency at a lower end of the trading session and then selling it at a higher price to secure a profit.
In order to execute these trades effectively, you need to be on a cryptocurrency exchange that hosts the cryptocurrencies you want to trade, has all the resources required to make the best trading decisions, and has trusted security features, among other things.
This list of best crypto exchanges for day trading can help you find the right platform according to your crypto trading needs, whether you are a beginner or an experienced crypto trader.
Key Takeaways
There are a variety of cryptocurrency trading platforms on the market with different purposes and features.
It's important for you to examine the necessary pros and cons of each crypto exchange to see which one best suits your crypto trading needs whether it be a certain selection of crypto assets, educational resources or having strong security.
Trading in the cryptocurrency market can appear challenging to the new crypto trader, which is why choosing an exchange that offers the support you need is one of the keys to trading success.
What Are the Best Crypto Exchanges for Day Trading?
ATAIX
Coinbase
Binance
Crypto.com
Robinhood
Gemini
FTX
ATAIX is a cryptocurrency trading platform and exchange that provides access to all major and emerging coins. It allows users to access an advanced trading experience using Bitcoin, Ethereum, and other popular cryptocurrencies. If you're looking to quickly access the crypto market in a safe and secure way, ATAIX is one of the easiest places to buy, sell and trade digital currency.
Pros
Cryptocurrency selection
Educational learn platform (educational resources)
Fast deposit and withdrawals
Easy to buy, sell, and trade crypto
Offers advanced cryptocurrency portfolio
Cons
A wide selection of cryptocurrencies may be overwhelming for new crypto investors
2. Coinbase
Coinbase is one of the most popular and largest cryptocurrency exchanges on the market. There are more than 89 million users that buy, sell and manage crypto on the platform who can access hundreds of cryptocurrencies. Coinbase is user-friendly to both novice crypto investors and advanced traders.
Pros
Offer a wide range of cryptocurrency selection
Low barrier of entry to open an account
Strong storage and security of crypto assets
Educational content for beginner crypto investors
Users can access the NFT market
Users can earn crypto rewards using a Coinbase Visa card
Cons
Fees can add up and maybe more than its competitors
Difficult to understand the fee structure
3. Binance
Binance is the largest cryptocurrency exchange ranked by trading volume. It is an exchange suited for those new to the crypto market, and experienced and institutional traders. The exchange offers a variety of trading options and order types that may be of interest to active crypto traders. Binance has a separate site for U.S. users called Binance.US but the number of coins available on this site is limited compared to Binance.
Pros
More than 600 cryptocurrencies available to trade on the platform
State-of-the-art storage technology
Low fees when buying, selling and trading cryptocurrencies
Cons
Has experienced regulatory issues
Does not have its own digital wallet
4. Robinhood
Robinhood crypto is a user-friendly platform for new crypto investors to buy, sell, and trade crypto. While other crypto exchanges charge their users to buy and sell crypto, Robinhood charges 0%. This means if you want to buy $100 worth of crypto, that is how much you will get. Robinhood's crypto investing application is intuitive and easy to use for a novice crypto investor. It's a great app if you like to invest in crypto alongside other investments like stocks, bonds, exchange-traded funds, and other assets.
Pros
Low barriers of entry. You can start investing in crypto with as little as $1
You can invest in some of the most popular cryptos on the platform including Bitcoin, Ethereum, Dogecoin, Litecoin, and others
Robinhood has industry-leading security and even has crime insurance against any theft that may occur
Cons
Crypto funds cannot be withdrawn
There is a limited number of cryptocurrencies to select from
Only available to U.S. users
5. Crypto.com
Crypto.com is a popular cryptocurrency exchange that allows you to buy, sell, trade, store, and stake cryptocurrencies with low fees. This exchange allows access to the growing crypto market of NFTs. Users on the platform can also earn money on their crypto. This exchange is suited for crypto market participants who are seeking a wide variety of cryptocurrencies.
Pros
Low-fee cryptocurrency exchange
A large selection of cryptocurrencies to invest in
Users don't need an account minimum to start investing in crypto
Cons
Not many educational resources
6. Gemini
Gemini is a regulated cryptocurrency exchange suited for both novice and seasoned crypto investors. It is subject to regular bank exams and cybersecurity audits. Gemini offers its users a selection of 50 cryptocurrencies. This exchange has an easy-to-navigate platform that prides itself on security so users don't have to be concerned with cyber issues as they're trying to build their crypto portfolio. Gemini is a trusted exchange among institutional and individual investors.
Pros
Industry-leading cold storage
Strong and reliable security
Offers a wide selection of cryptocurrencies to trade
Insurance against any cyber hacks
Cons
7. FTX
FTX is a cryptocurrency exchange known for its trading of crypto options and crypto derivatives and that offers a platform best suited for advanced crypto market traders. FTX's platform was built by traders and has amassed more than one million users that buy, sell, and trade crypto. You can trade new and popular cryptocurrencies with low trading fees. FTX is a great platform for both retail and institutional traders looking to diversify their crypto portfolios through easy-to-use trading services. FTX is regulated and based in the U.S.
Pros
Wide variety of cryptocurrencies to choose from
Low crypto trading fees
Allows access to trading crypto futures
Users can trade on margin
Cons
FTX has a limited customer support
Not suited for a beginner crypto trader
Related Blogs