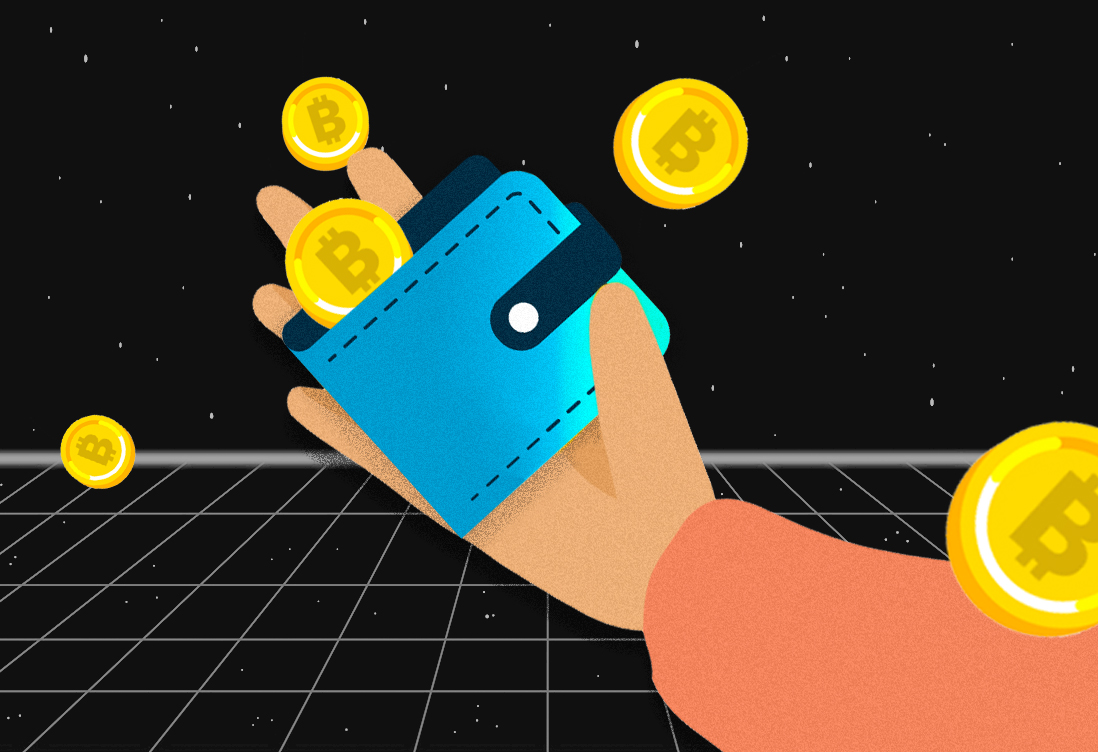 10 Best Crypto Wallets to Use in 2022: Features, Pros and Cons
With blockchain technology making transactions more functional, practical, and accessible, keeping your cryptocurrencies safe is essential. As the use of digital currencies grows, so does the risk of cyber theft. That's why it's more important to have a secure crypto wallet, whether it's digital or physical.
This blog will highlight the ten best crypto wallets and why you should use them.
Key Takeaways
Crypto wallets are essential for safekeeping your funds
When choosing a crypto wallet suitable for you, consider how secure it is
Other factors to consider are customer support, pricing, transaction fees, access, and support for multiple currencies
Best Crypto Wallets to Download in 2022
When choosing a cryptocurrency wallet, the essential factors are convenience, security, and costs. If you need quick access to your funds daily, then a wallet that is easy to use is essential. If you are holding multiple currencies, you will also need to consider how many you will be storing.
The costs of using a particular wallet will also need to be considered, as some wallets may have higher fees than others. Finally, security is another key factor to consider, as some wallets may be more vulnerable to theft or hacking than others. Ultimately, it is up to the individual to decide which factors are most important to them when choosing a wallet.
Here is a list of the ten best crypto wallets and a comparison of their strengths and weaknesses:
ATAIX
Coinbase
Electrum
Metamask
Mycelium
Ledger Nano X
Exodus
Crypto.com
Trezor
Trust Wallet
1. ATAIX
With ATAIX Wallet, you can easily store your cryptos and access a variety of blockchain projects. This makes it the perfect choice for investing in different blockchains. With ATAIX Wallet, you'll have everything you need to start, especially as a beginner.
The browser extension wallet makes it easy for you to do all that, including token swapping and yield farming.
PROS
ATAIX Wallet is a secure and private way to protect your assets
With support for popular cryptocurrencies, ATAIX Wallet makes it easy to move funds between your wallet and the ATAIX Platform
Offering a user-friendly interface with a search bar and display panels
ATAIX Wallet is free to use! Upgrade to the premium version for added security and features for a minimal fee
Available on iOS and Android
CONS
Not as secure as a cold wallet
ATAIX Wallet is the perfect choice for crypto users who want extra security and convenience. The user-friendly design and built-in exchange make it easy to buy and sell cryptocurrencies, while the additional security features give you peace of mind that your funds are safe.
2. Coinbase
Coinbase Wallet is a great choice for beginners who are new to cryptocurrencies. The app connects with most major bank accounts and has an easy-to-understand and navigate interface with a simple three-tab layout and identifiable functions. Coinbase Wallet can store non-fungible tokens (NFTs) and digital collectibles, and it supports over 500 crypto assets, making it one of the most comprehensive hot wallets available.
It's important to note that Coinbase Wallet is different from the Coinbase exchange. The Coinbase wallet can be used without having an account with the popular cryptocurrency exchange.
PROS
Multi-signature and 2-factor authentication support keep your assets safe
The user-friendly interface makes it easy to navigate and supports more than 500 cryptocurrency assets
The exchange has a good reputation and can recoup lost or stolen assets
The Coinbase wallet app is available on iOS and Android
CONS
Only available on mobile and tablet devices (except for Chrome extension)
Security issues and weak points are similar to other hot storage alternatives
In other features, the Coinbase Wallet uses the Secure Enclave chip available in Android, iOS (including iPad and Mac devices) to provide biometric authentication (e.g., FaceID, TouchID). This gives users access to decentralized exchanges in-app, which can convert tokens without intermediaries. Users also can create cloud backups to protect their digital keys.
3. Electrum
Founded in 2011, Electrum is one of the oldest and most well-known crypto wallets today. It's also one of the few remaining crypto wallets that only deals in Bitcoin. The wallet hosts a variety of security features that others lack. Users can adjust their fees depending on how long they're willing to wait for a transaction to be completed: Pay more in fees, and your transaction will be executed faster.
One of the wallet's greatest assets is that it uses a lightweight client. Light clients can be set up in minutes and take up less space than traditional wallet clients on your computer. The wallet only downloads parts of the blockchain by using simple payment verification (SPV), which speeds up transactions without compromising security.
PROS
Simple and quick set up
Offers better security than hot wallets
No server connection issues of wallet downtime
Flexible transaction fees
CONS
Exclusive to Bitcoin trading only
Doesn't offer good customer support in terms of live chat or email etc.
Not very user-friendly. Hard to understand interfaces and displays
Currently only available for Android
Electrum is one of the oldest and most well-known crypto wallets, and it only deals in Bitcoin - a currency that Electrum is uniquely outfitted to support. The wallet has various powerful security features, like custom transaction fees and integration with hardware wallets for cold storage, two-factor authentication, and multi-signature support. This makes Electrum an excellent choice for anyone looking for a reliable Bitcoin wallet.
4. Metamask
MetaMask is a digital cryptocurrency wallet that interacts with Ethereum-based applications or dApps. It has been in use for several years and has a proven track record for security. Additionally, it is available as both an extension and mobile app, making it easier for users to access their accounts.
PROS
Available for different platforms and browsers.
Doesn't hold private keys, which makes it very safe.
Flexible transaction fees
Supports Ethereum tokens
User-friendly and easy for beginners
CONS
It is still an online wallet which means it's more susceptible to hacks
Transactions take a while because of usually, the network is overloaded, resulting in higher transaction fees
MetaMask is an Ethereum wallet and browser extension used on Chrome, Brave, Edge, and Firefox. It enables users to store Ethereum and ERC-20 tokens and interact with decentralized applications (dapps). This makes it a great choice for anyone looking for an easy way to use Ethereum and its related technologies.
5. Mycelium
Mycelium is a well-established crypto wallet with a big focus on Bitcoin. Introduced to the market back in 2008, it has long been a mobile-only software wallet and continues to be one of the best options for Android and iOS users.
Mycelium's security and transaction options are two of the wallet's major highlights. The app is entirely reproducible, which means its code can be duplicated and compared to the original to find any potential security issues and has several levels of pin protection. The wallet app also features custom transaction fees with four recommended levels — low priority, normal, economic, and high priority — and several different types of user accounts.
CONS
The wallet is compatible with popular cold storage solutions
It offers HD spending accounts and Single Address saving accounts
There's in-app access to a library of educational material
The app offers offline transactions
Available for both iOS and Android
PROS
Don't offer the same level of security as hardware wallets
Not beginner-friendly
Only for Bitcoin, Ether, or Ethereum tokens
The wallet also offers more comprehensive features like The FIO Protocol provides an advanced transaction history that includes block height, miner fees, and inputs/outputs. The protocol also has inter-wallet operability through the FIO network, which comprises leading crypto wallets, exchanges, and payment processors. Finally, the protocol has a watch-only mode, which lets users disable outgoing transactions while keeping track of their stocks and trades.
6. Ledger Nano X
Ledger's Nano X is the best offline crypto wallet because it supports many currencies, high-security standards, and mobile trading capabilities. The Nano X builds on the success of the Nano S by adding a built-in battery and Bluetooth connectivity. This allows the wallet to be used with the Ledger Live app on Android or iOS devices to exchange crypto on the go. The Nano X is currently priced at $119 and comes in a matte black finish.
PROS
The Ledger Nano X supports a large number of digital assets
A proprietary mechanism designed to protect your private keys
Bluetooth allows trading on the Ledger Live mobile app
Eight hours of battery life
Better security than online wallets
CONS
Hefty price tag
Physical product to be carried or kept safe
No touchscreen option
Bluetooth connectivity is cause for concern
What makes Ledger so secure is Ledger's Secure Element chip. This specialized chip is also used for high-end security solutions, such as credit cards and passports. It protects from various types of attacks. In addition to buying and selling crypto, the Ledger Live app can be used to lend and stake crypto to generate revenue.
7. Exodus
Exodus is the best crypto wallet for desktops because it is fast, easy to use, and has various features. The desktop application is updated every two weeks and includes support for more than 145 cryptocurrency assets. This makes Exodus a great choice for investing in various altcoins. Additionally, the wallet is compatible with Trezor wallets, making it a good option for those who want to use a hardware wallet.
PROS
Offers over 145 crypto assets
Compatible with Trezor Hardware Wallets
Users can buy Bitcoin with Apple Pay
Round the clock customer service
Built-in exchange features
CONS
High transaction fees for wallets transactions
No Two-factor Authentication
Liable to security issues
Additionally, many apps are being released to diversify the wallet's functionality. These include apps for live charts, crypto staking, and crypto deposits. The wallet runs on a light client, meaning it uses SPV and doesn't download complete blockchains to speed up transactions. This makes it ideal for those who want to use multiple cryptocurrencies.
8. Crypto.com
Defi wallets give users full control over their digital assets and private key, which they are responsible for safekeeping. The Crypto.com DeFi Wallet is an excellent choice for users starting their journey into decentralized finance. It offers a variety of decentralized finance tools, an excellent onboarding process, and a strong security framework.
They also allow users to swap cryptos on a 1-to-1 basis and access a wide range of Crypto tools to earn passive income on the crypto they already own. As with other exchanges that feature both a custodial and non-custodial wallet, it's important to distinguish between them. The Crypto.com DeFi Wallet may be downloaded and used for users' day-to-day crypto activities without making an account on Crypto.com's exchange.
PROS
Low fees
Great for crypto-to-crypto transactions
Easy money conversion
Strong security measures
Earn interest in crypto
CONS
Poor customer service
Poor user experience
Coins are not available universally
Not a lot of educational/help content
Security is paramount with Crypto.com Wallet, Biometric authentication, 2-factor authentication, and Secure Enclave technology are just some of the ways your data is protected. You can also create multiple digital wallets and import other wallets for even more security. Plus, with the WalletConnect tool, you can easily connect to other decentralized apps.
9. Trezor
PROS
Offers a wide range of crypto assets
Ability to recover lost Trezor
High-security protocols
Offers affordable options
Smart interface
CONS
More expensive than other options
Doesn't support iOS
No physical security
If you're looking for a great hardware crypto wallet, Trezor is a well-known and highly respected brand in the industry. Both of its current models feature excellent security measures and support numerous assets. However, while it didn't make our top list, the models offered by Ledger outmatched Trezor's regarding their build and the number of supported currencies. Nonetheless, we highly recommend Trezor for anyone who uses Exodus as their main crypto wallet due to its optimized integration with Trezor models.
10. Trust Wallet
Trust Wallet is a crypto wallet app that helps traders execute trades anytime during the day, even while traveling. It is a non-custodial wallet that does not store or save users' information on its servers. Trust Wallet is a software wallet that operates as an app installed on a mobile device.
It is simple to use and provides a high level of security for users. Additionally, it does not require any registration or personal information from users. This makes it a great choice for those looking for an easy way to trade cryptocurrencies.
PROS
A wide range of cryptocurrencies can be stored
Downloading is free and easy
Staking and earning returns on multiple digital assets held is possible
Users retain control of their private keys; private keys are not stored on the wallet's servers
The wallet is compatible with both iOS and Android devices
You earn interest
CONS
Not as secure as cold wallets
No desktop support
Outdated UI
Hard to cash out in currency
Trust Wallet is worth considering if you're looking for a cryptocurrency wallet safe against cyber threats and gives you access to various coins. It allows you to stake your assets, earn interest, and purchase crypto with your credit cards. This makes it easy to invest in coins and keep track of your investment.
Related Blogs