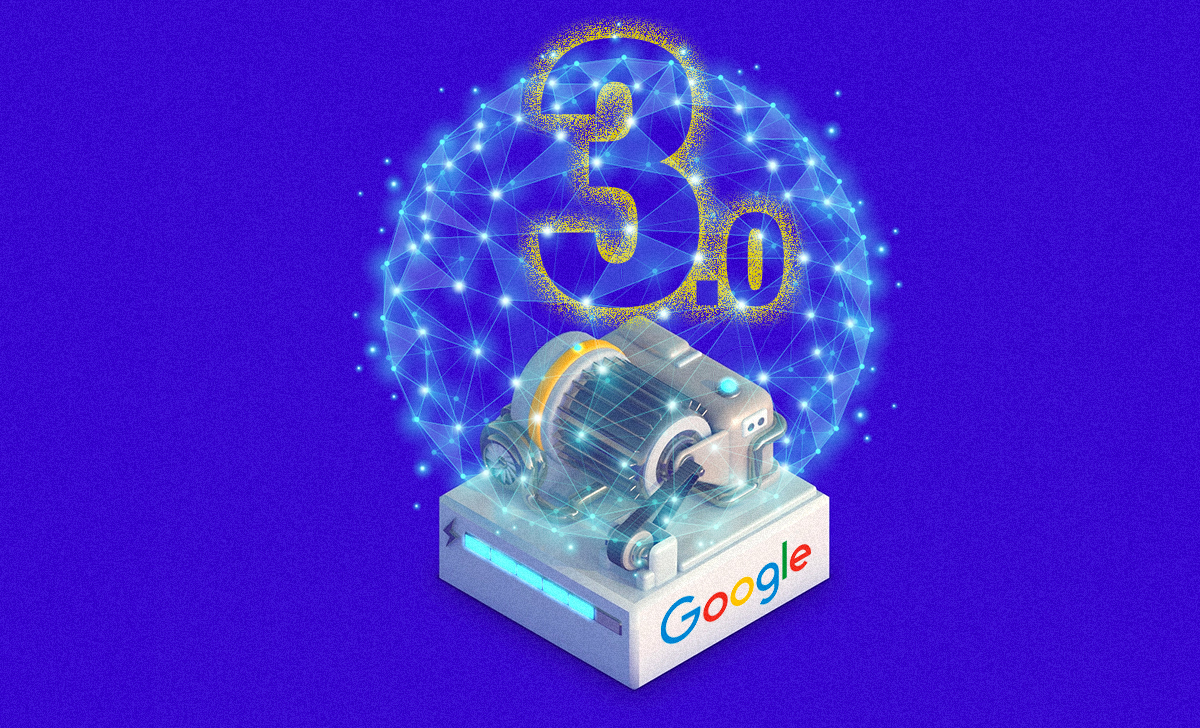 Google Take Giant Strides to Help Build Web 3.0
Search engine behemoth Google will be the key provider of the electricity required to make the future generation of the Internet, which will be powered by blockchain, run. Google Cloud, recognized for supporting and scaling blockchain projects, has teamed up with Canadian company Dapper Labs, creator of the $680 million NBA Top Shot marketplace, to help build and grow Dapper's Flow blockchain.
What is Web 3.0?
The Internet is perhaps the most significant technological revolution in human history.
Although the industry has developed significantly since the beginning of the project, its present stage is like the automotive industry in 1920, a technology that has changed worldwide for 20 years but is still very unreliable and requires significant upgrades.
In contrast to Web 1.0, where content creators were very few, with the enormous majority of users solely operating as consumers of content, web 2.0 provided us with the 'Web as Platform' in which software apps are based on the Web rather than on the desktop.
Enhanced technologies such as distributed ledgers and blockchain storage will enable data to be decentralized and provide a transparent and safe environment that overtakes the centralization of Web 2.0 and monitoring and operational advertising. Decentralized infrastructure and application platforms will replace centralized technology companies, and people are entitled to their data.
In fact, in the field of data ownership and remuneration, one of the most critical consequences of decentralization and blockchain technology. One believes that the Web reflects its original intention as we progress towards web 3.0 and the technology that enables it to develop and be adaptable.
Google and Dapper Changing Things Up
Industry monitoring site Dapp Radar says that Dapper users have been doing between 500,000 and one million transactions per week this summer and that the NFT platform is the fourth biggest by overall sales.
According to Dapper Labs CEO Roham Gharegozlou, the Flow network supports more than 50 apps, including NBA Top Shot and CryptoKitties. Google Cloud, as a network operator, will assist Flow in growing by providing infrastructure support. More than 2,000 developers using Flow may now connect to lower-latency Google cloud services through access nodes.
World wide web users will no longer rely on Amazon Web Services-powered centralized servers, as a new blockchain-based implementation will use a distributed network of different machines, everything from laptops to bitcoin mining farms.
As Web 3.0 nears, Google plans to take advantage of Amazon's vulnerable spot by promoting itself as a developer-friendly alternative. Google Cloud North America's vice president, Janet Kennedy, said that developers would decide on the source of their energy depending on power usage in the area.
With Google's assistance, Dapper Labs hopes to expand NBA TopShot and other NFT lines to millions of users to swell on the back of centralized cloud hosts in other blockchain initiatives. Microsoft and Amazon were the first two leading IT companies to offer blockchain-as-a-service, subsequently in 2015 and 2019.
It is the new blockchain dawn
The blockchain and crypto industry sensed the transition with the massive growth of non-fungible tokens during the past year. In the summer, members on the Dapper network made between 500,000 and 1 million transactions a week, according to Dapp Radar. The platform expanded to the fourth biggest in space during this period.
The famous NBA Top Shot collection sold nearly $700 million in only one year. Google's new collaboration aims to scale Top Shot and other Flow-friendly NFTs.
This transaction is the latest in several recent crypto-forward movements from the tech behemoth. Recently, as part of the new policy, Google has permitted crypto advertising.
According to Google Cloud North America vice president, Janet Kennedy, this move offers Dapper Labs the support and scalability it requires at the moment of growth in the sector.
"It's really about helping them with rapid and sustainable growth," mentioned Kennedy. "Blockchain technology is becoming more and more mainstream. So companies like Dapper need scalable, secure infrastructure to grow their business, and even more importantly, support their networks."
Closing Thoughts
During the third stage of the Internet—the period after the first iteration of basic static websites and the second stage dominated by user-generated content and social media—the technology giant anticipates playing a pivotal role in a building that seems to be the decentralized version of the Web.
Related Blogs