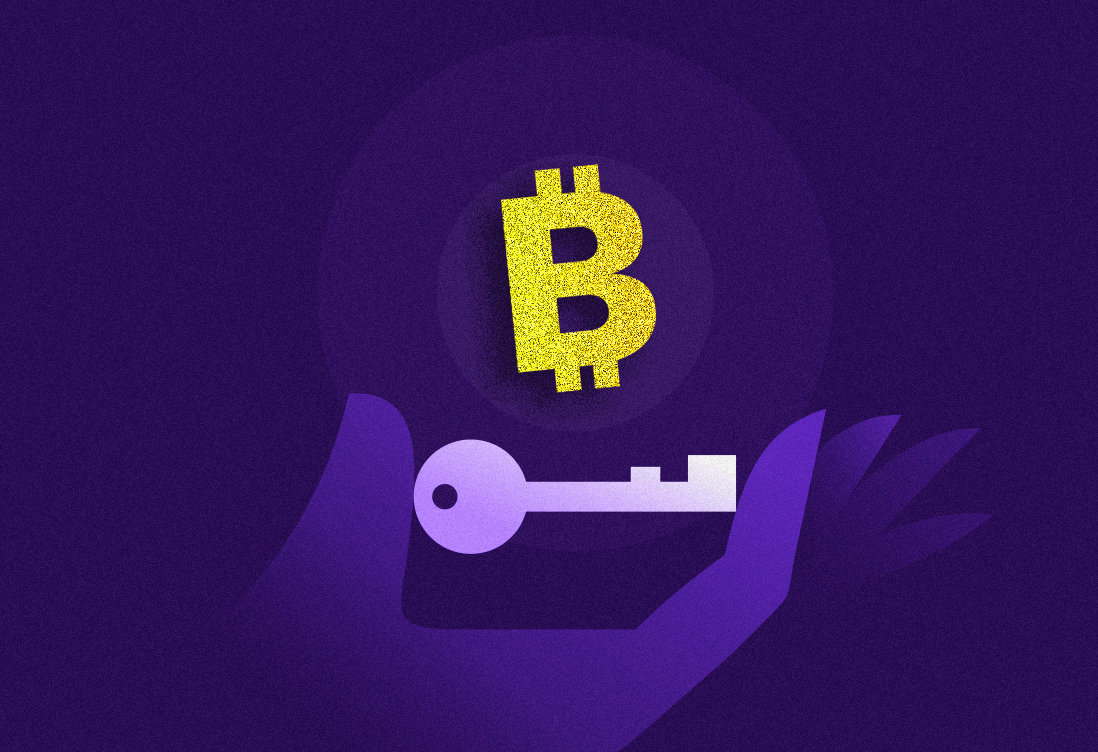 How to Secure Cryptocurrency: Crypto Hot & Cold Wallet Security Tips
Cryptocurrency wallets are one of the main ways your digital currencies can be stolen or lost. Wallets do not store your coins, but they hold a private key needed to trade online. This key is your identity in the cryptocurrency market, and anyone who gets their hands on it can perform fraudulent transactions or steal your coins. Make sure you keep your wallet safe and protect your keys!
Cybercriminals use various techniques to target digital wallets and steal/transfer crypto assets without the user's knowledge. Securing your wallet is essential for protecting your digital currency against cyberattacks.
Crypto wallets keep your private keys – the passwords that give you access to your cryptocurrencies – safe and accessible, allowing you to send and receive cryptocurrencies like Bitcoin, Ethereum, and many tokens.
The only way that funds can be moved is if you have a private key, that's why securing your private keys is so important.
As crypto scams continue to rise, it's essential to know how to protect your digital assets. There are a variety of wallets available that offer different levels of security. By understanding the options and learning how to secure your private keys, you can help keep your crypto safe from hackers and other threats.
Be cautious when investing in cryptocurrencies, as there are many scams!
The Federal Trade Commission has recently reported that over $82 million was lost to crypto scams in the fourth quarter of 2020 and the first quarter of 2021. This is a significant increase compared to the amount lost in the same period from the year before.
Key Takeaways
A crypto wallet is an essential tool for keeping your cryptocurrency safe.
When choosing a crypto wallet, it is important to consider how secure it is. A wallet can become a subject of ransomware, phishing, or hacks.
Other factors to consider when choosing a crypto wallet include customer support, pricing, transaction fees, and whether or not it supports multiple currencies.
How to Protect Your Crypto Wallet?
The online security risk has surged in the early stages of the pandemic, with malicious attempts becoming more sophisticated. Unfortunately, the crypto market has not been spared from these attacks. This is a particularly worrying trend as it could significantly impact the stability of the market and investors' confidence. We urge all our readers to be vigilant and take the necessary precautions to protect their investment.
Here are some tips to help you keep your wallet safe:
Password Managers Can Help, only if they are reliable!
Consider using a reliable password manager if you're worried about forgetting your private keys and being locked out of your wallet. This will help you store and retrieve your code without worrying about losing access to your crypto wallet.

Use a VPN for a secure connection
A VPN app is a great way to keep your crypto trading secure. It encrypts your online connection, making it difficult for hackers to spy on your activities. Many crypto traders use this tool to maintain their privacy online.

Use Multiple Wallets and Divide Funds
Make sure to keep a small amount of cryptocurrency in your online wallet for trading purposes, and store the rest in an offline wallet or 'cold storage.' This will help protect your funds in case of a malware attack.

Always use two-factor authentication for crosschecking
Two-factor authentication is an extra layer of security that requires an additional code to access your crypto wallet. The code can be sent to your phone as a text or an email and is only valid for a few minutes. This makes it more difficult for someone to gain access to your wallet if they only have your password.

Regularly update your software and antivirus
One of the best ways to reduce the security risks associated with your crypto wallet is to update your software and antivirus solution regularly. These regular updates remove vulnerabilities as soon as they appear, keeping your device safe from malware attacks.

While you enjoy the delights of being a crypto owner, employing the right security measures will help protect your crypto wallet from potential security breaches. The tips provided in this article will improve your online security and make you less vulnerable to attack.

The kind of security measures you can practice also largely depends on the type of wallet you use.

Hence,
If you're using a hot wallet…
Only download hot wallets from the official website to avoid scams.
Keep your devices updated with the latest security patches.
Use multiple wallets for different purposes, e.g., one for savings and another for spending.
Be vigilant when transacting online, especially over public Wi-Fi networks.
Strong Password protection for all of your devices containing cryptocurrency wallets.
Only click trusted links and don't fall for phishing scams
Use Two Factor Authentication (2FA) apps like Authy or Google Authenticator for extra security measures.
If you're using a cold wallet…
Do not reveal your private keys or seed phrase under any circumstances
Use a VPN whenever possible to keep your data safe
Change your passwords often
Don't fall victim to phishing scams and only click on trusted links
Make sure you have multiple wallets with different passwords
Never take a photo or keep a digital copy of your seed phrase
Try not to transact over public Wi-Fi networks
Password protect your devices
Back up your wallets regularly
Conclusion
Both kinds of wallets come with their inherent risk. While cold wallets might provide more security, they are harder to use, and you might end up losing them as a physical asset.
On the other hand, hot wallets are great for transferring crypto back to exchanges or cashing out your holdings. They're more secure than keeping your coins in an exchange account, and many are free. Sign up for an ATAIX Wallet right here to get started! ATAIX is a great wallet with plenty of features.
Just remember whatever wallet you use, be wary of hackers and scammers, and always take all the precautions you need to keep your cryptocurrency safe.
Related Blogs