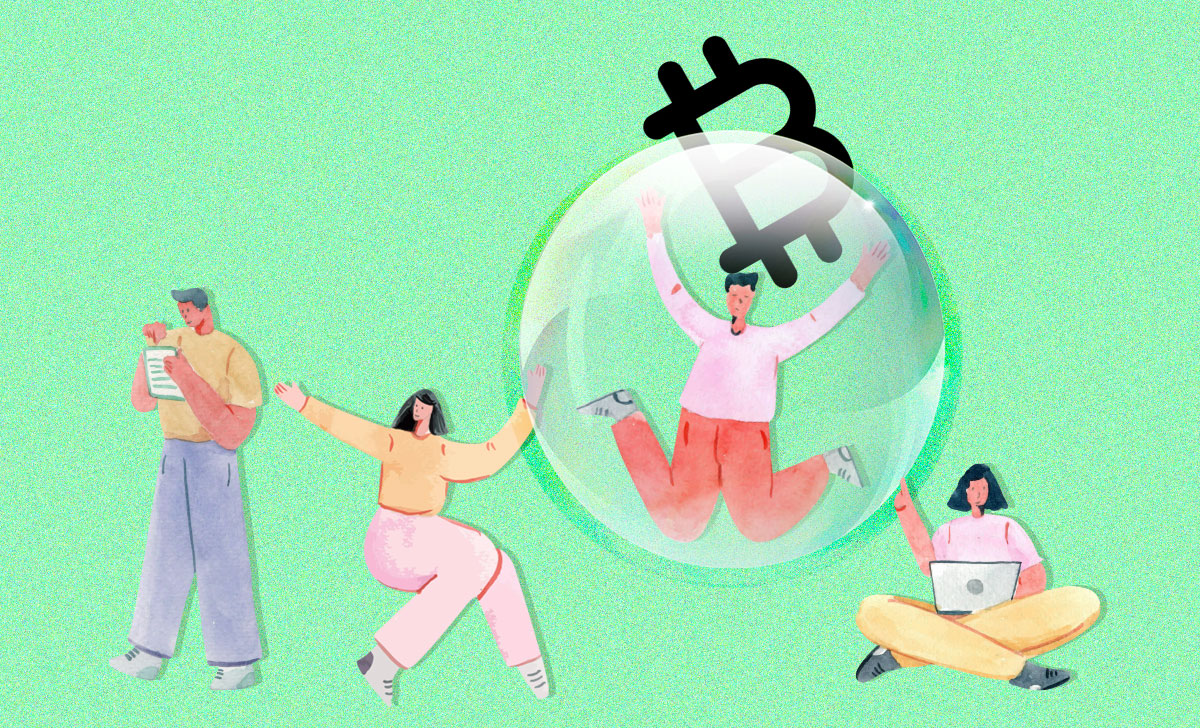 One in Four Students Now Owns Cryptocurrency - Imagine the Impact
The crypto fever is genuine, and even students have joined its bandwagon now. More than one in four students now own one coin or the other. The trend seems to be encouraging worldwide, with more students likely to show a positive response to digital currency. A study of 24,000 UK students done by the student website UNiDAYS reported that nearly a quarter of them own some form of digital asset and a third of them plan to buy and invest in them in the coming quarter of the year.
The most popular coins with students are
Bitcoin – 26%
Dogecoin – 11%
Ethereum – 10%
Ripple – 3%
The report further stated that nearly half of them (40%) believe cryptocurrency will entirely replace a traditional financial instrument in the next decade. 43% believe retailers now should include the option to pay with cryptocurrency at PoS terminals, and 10% of them reported they have already used crypto to pay for goods and services.
Generation Z and their mixed thoughts
However, despite crypto's rising popularity and general acceptance in the mainstream, some Generation Z folks are still not convinced. 40% believe digital currency is not viable for the environment, and some 37% consider cryptos to be a bubble waiting to burst. Gen Z'ers are more concerned about the damage to the environment and complain that traditional mining is a huge contributor.
On the other spectrum are Gen Z'ers who are embracing investing in cryptos and are up to 16% against those who still want to invest in stocks and shares (17%).
A fraction (1%) have also invested in alternative digital assets like NFTs.
The younger generation is better at investing
The good news is that students have better-investing practices than the generation before them. This is also a myth-busting fact because people generally consider the younger generation to be frivolous, and just partying it out seems not. An average student today is more realistic about his investment and is not eyeing a get rich scheme. Only 1 in 10% believe in quick results on investment. They are more informed and cautious.
At UNiDAYS, Josh Rathour, the CEO, said: "The study busts the myth that today's young people are reckless with their money. Gen Z is generally more careful and thoughtful with their financial choices than many give them credit for and are sensible investors and conscious consumers.
"Cryptocurrency markets may be extremely volatile now, but our results show that many Gen Zers see its long-term potential as an alternative and more democratic value system. The fact that many of them want retailers to accept crypto as payment is food for thought for brands looking to connect with Gen Z."
Student Loans and Cryptocurrency
If students are investing in cryptocurrency, where are they using it? Turns out for student loans. Today, college students consider trading cryptocurrency to use for their students' loans rather than spending on lifestyle habits, school supplies, or other expenses. New York Post published a news bit about The Student Loan Report (US), which reported that over one-fifth of university students with student loan debt specified that they used their borrowings to invest in digital currency such as bitcoin and other coins.
According to UK-based student accommodation provider UniHomes, 67% of university students would consider depending on cryptocurrency to pay for university expenses, rent, tuition, etc. In another UK study of 1,365 students on 19 May, university students are twice as likely to invest in crypto, with 189,000 undergraduates currently owning digital assets.
According to Phil Greaves of UniHomes,
"Students are becoming more entrepreneurial, with out-of-the-box thinking when it comes to financial savviness, compared to previous generations."
The study also confirmed that many students are eager to hold onto the crypto opportunity in the current market, citing 18% have funds aside to invest in crypto, stocks, and more.
Closing Thoughts
The younger generation is tech-savvy and is cautious about their investment which makes them an ideal audience for cryptocurrencies. The students' crypto consumption trend also suggests how acceptable mass adoption of digital assets will become in the future.
If you want to get into some crypto action, we at Ataix offer a range of coins that you can buy, sell, trade and store. Check here for more details.
Related Blogs