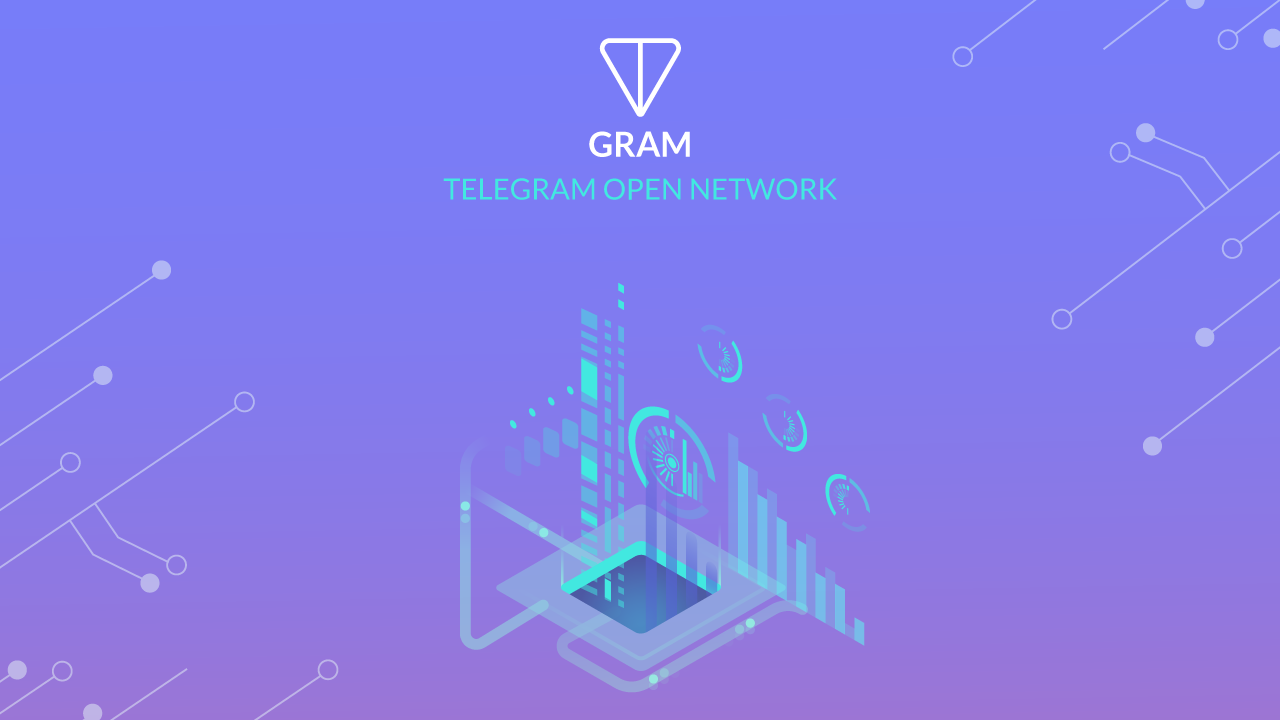 Telegram Open Network: Is the Blockchain revolution finally happening?
UPDATE: TON's Gram Token Available on Sep 19th. Learn more
Blockchain projects have been creating hype since Blockchain "began" back in 2008 with Satoshi Nakamoto's white paper on Bitcoin. Just having the word "Blockchain" anywhere nearby is enough, the pure mystique of this groundbreaking idea and its associated technologies do the rest. Then in 2018, "ICO" became the magic phrase to create an instant Reddit buzz, as focus switched to how to fund Blockchain projects. But the number of scams and failures soon turned ICOs sour. People even started to think that Blockchain itself was some kind of hoax. Then there's crypto markets. Crypto investors are keen to make big profits by picking the ones that will get "to the moon" one day. And the earlier the better for making the really big profits, which is why Internet gossip is alight with rumors of the next big Blockchain venture. But finding the real winners in this cryptomania is tricky. You have to navigate a lot of hype and speculation, much of which is to influence prices and make a profit through market manipulation. Either way, another layer that adds to the disillusionment with the Blockchain utopia we have been led to believe by many.
But then there are some projects that are just too good to ignore. You read about one and just cannot let it fall back into the sea of scams or mediocrity. These are ideas that are so revolutionary that they might just transform the world we live in. And they remind us, through all the smoke and mirrors, what Blockchain is all about.
Telegram Open Network is one of these game-changers.
TON, as it is known, is a decentralized internet platform with Telegram, GRAM (the native cryptocurrency, its utility token) integrated and the tools for developers to do pretty much whatever they want.
With two pre-ICO funding rounds worth a combined $1.7 billion from selected investors, it ticks the boxes for some considerable expectations. In February 2018, Telegram launched a private presale for Gram with one token priced at $0.37 (source: Techcrunch), which raised $850 million from 81 qualified investors, among them some leading Silicon Valley VCs. Later that month, capitalizing on the huge interest the first offer generated, Telegram launched its second private presale with a staggering 400% increase in price per Gram ($1.33), effectively raising another $850 million from 94 qualified investors.
From the start, Telegram posed considerable restrictions on the Grams offered, namely a lockup period and delivery of the Grams in several batches after the release of the TON mainnet. For the second offering, however, and perhaps to also justify the much higher price, Telegram attracted the investors with a promise of immediate tradability of Grams offered after the release of TON.
Although TON is often excluded from lists of ICOs because they technically raised their funds through a SAFT (Simple Agreement for Future Tokens), which is a pre-ICO, if you consider all Blockchain fundraising rounds it sits in second place behind EOS.
So then there is TON itself, the revolutionary idea. Although referring to TON just as an idea is a bit misleading. Because in the world of Blockchain and cryptocurrencies, it's not so original. TON's appeal lies in the fact that the team are on the cusp of pulling off an incredibly ambitious technical project – actually fulfilling the promise of Blockchain.
It is hard to explain to a non-technical majority what the difficulties actually are that have taken so long to surmount, even within the crypto community where most have at least a basic grasp of blockchain technologies. In short, TON is at the forefront of what is possible with Blockchain. This means tackling unforeseen problems for the first time.
Let's start at the beginning: Telegram.
Brothers Nikolai and Pavel Durov founded and ran VK (formerly VKontakte) – a Russian-based social network similar to Facebook – from 2006 to 2013. Allegedly, they were forced to sell their stake in the company in 2013 for refusing to grant external access to certain private pages. (VK is still active but now controlled by Mail.ru group).
Frustrated at the ultimate weaknesses of such centralized and unsecured databases, they launched Telegram, a messenger with end-to-end encryption. This time, the point was that they would not be able to hand over data to any outside authority, even if they wanted to. The encryption system (designed by Nikolai Durov himself) uses private keys only visible by the user's device.
And then along came Blockchain with its revolutionary distributed public ledger technology, offering the Durov brothers and their libertarian dreams access to the next level. Like Bitcoin and Ethereum - the two leading cryptocurrencies by market capitalization - Telegram are bringing us GRAM, their own cryptocurrency built on TON.
Their intention is for anyone to build on TON, which is Telegram's own Blockchain. The Telegram team has stated that it will be compatible with Ethereum. And they are encouraging developers to make their own dApps (decentralized apps) once TON is up and running.
Which begs the question – when will we actually be able to use TON?
As Coinspeaker reports, TON has taken a long time to develop. Although some may consider this as a delay, it has also been posited that this is due to the unique challenges caused by the innovative nature of what the Telegram team are trying to achieve. Yet 31st October is really a date to watch, since if TON mainnet is not live by then, a clause in the contract of early investors will give buyers the right to a refund.
Due to the rising excitement and potential of the project, though, even if this date is missed it is unlikely that there would be any substantial selling of Gram tokens. Some early investors have even said that they are looking for more Gram, not ways to sell it. But considering the importance of 31st October, it is highly likely that TON will be working by then.
The fact that Telegram has just released TON testnet almost on-time and nodes start coming to live (though so far run by TON team itself), gives further support to those making positive assumption about the outcome of October 31st deadline, and furthermore further hopes for those who made a big bet on Telegram and its future.
Next stop, Facebook?
It does not take much understanding of the Blockchain, crypto or anything in the space to see how significant the public launch of Gram could be.
Gram is the native token for TON, which will be used as an almost instant transfer of value between any Telegram users. Which sounds a lot like Facebook's plans for Libra, their own native cryptocurrency. In fact, the aims for both Gram and Libra are remarkably similar. But Telegram have been working on this for several years, and Facebook are quite a distance behind.
So if TON launches on time and users start to send Gram to each other successfully, this will truly be a momentous occasion in the relatively young history of crypto. It will be the first time that an almost instant cross-border means of exchanging value is available so easily to so many potential users. Telegram's latest figures show an active monthly user base of around 200 million, but the launch of TON and Gram could see that escalate quickly.
Much to the probable despair of Facebook, Whatsapp and others, many millions of users would highly likely stick to the messaging service that offers crypto and has a better record with privacy and security.
And that could be just the beginning for Telegram's plans. As well as supporting native dApps and those built on Ethereum, they have also announced TON Storage – encrypted and distributed file storage across TON nodes, TON Proxy – a VPN service that helps to keep users anonymous and TON Services to help developers build their own dApps on the Telegram Virtual Machine.
In summary, this is an exciting time for Blockchain. It might just be when all of its great potential hits the mainstream. While actually buying and selling Bitcoin is still a bit confusing for the general public, TON will be so well integrated with Telegram's existing messenger, that we might see a huge uptake in a very short timespan.
So will we remember 31st October 2019 as the day that crypto arrived for good? It's looking like a real possibility. If you're an investor, perhaps it is time to use your knowledge and experience to weight pros and cons for this opportunity, lucrative and highly risky at the same time. If you're interested in private messaging or instant money transfers, then why not download Telegram for free and see just what TON will look like when it launches.
Any day now.
Related Blogs