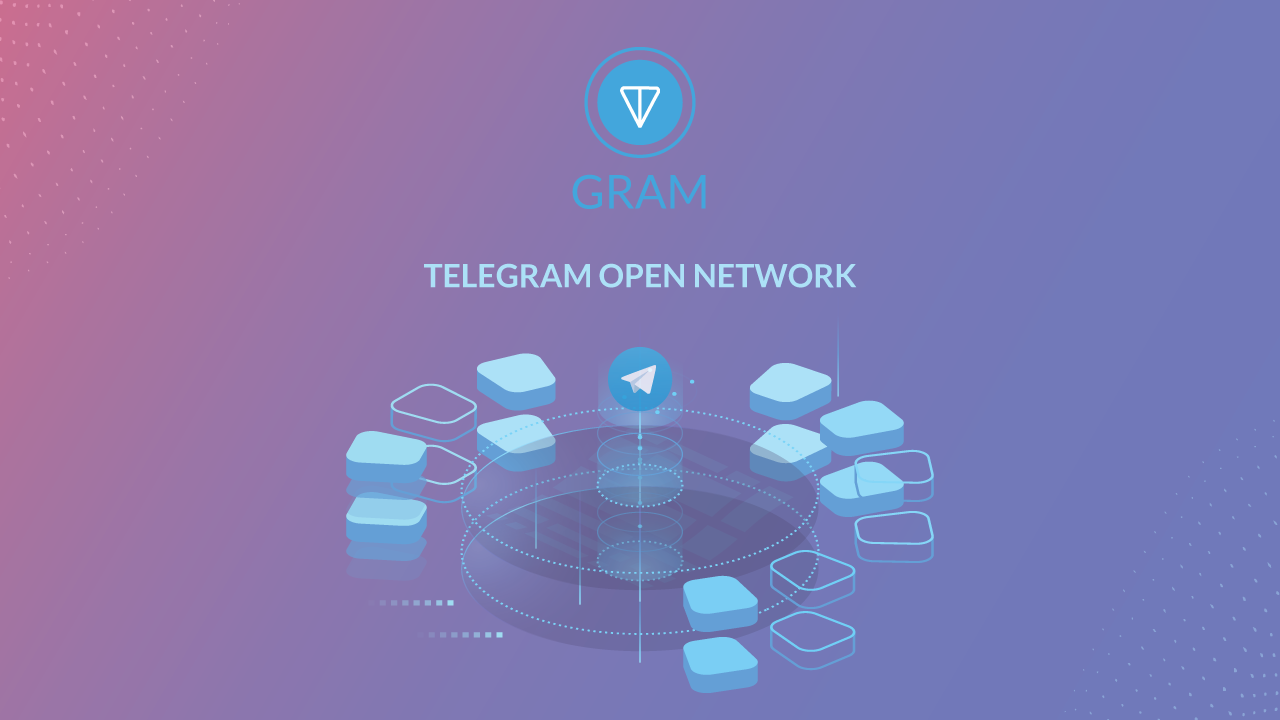 TON Testnet goes live: Telegram Open Network is coming to life
UPDATE: TON's Gram Token Available on Sep 19th. Learn more
The most anticipated project in the world of blockchain and cryptocurrencies has just arrived: Telegram finally released the testnet of its Telegram Open Network, TON, on Friday 6th September. "Finally" is significant here, since it has had several delays, including stating that the testnet would be up by 1st September.
This follows one of the most notorious pre-ICO offers of the blockchain era by Telegram, with its libertarian founder Pavel Durov raising $1.7 billion in two largely secret offerings, worth $850 million each. Gram [GRM], Telegram's token, has stormed the markets, creating huge interest among institutional investors and perhaps havoc among others wishing to take part. Wider participation was restricted through the careful orchestration of the offering process by the "puppet master" himself.
Durov, though a revolutionary spirit, clearly understands the risks associated with the regulatory environment created around crypto, especially when dealing with the strictest US regulator. Therefore, the offers were carefully structured to meet the strict requirements set for ICOs by the US regulator. In particular, the issuer banned investors from a large number of countries, in particular, those under US sanctions.
Since the start of the crypto wave, Telegram, offering end-to-end encryption to enable strict privacy protection, has been able to win the position as the main communication platform for the global crypto community and entities seeking a secure haven. Through Telegram's stringent privacy and security measures, users have freedom of expression and interaction without fear and away from modern surveillance states, international watchdogs and special services of any kind.
Backed with over 200 million of the global community, Telegram is now attempting to create the full environment for its peer-to-peer internal "economy". While others hesitate, Telegram is attempting to employ the most revolutionary digital invention, crypto, to fuel the huge market it attempts to create, rivalling the competition like WeChat in China, which has been offering more traditional transactions and micropayment services in fiat to its vast community for a while.
The Gram
The launch of the TON testnet means that we will soon be welcoming Gram live. Although the name itself suggests just about anything other than digital, it could be the cryptocurrency to hit the mainstream and even steal the big headlines from Bitcoin.
There are so many promises out there, but we are yet to experience a real-life global blockchain-powered ecosystem. So Telegram's claim is highly lucrative, at least for investors who made a bet on it. Perhaps they are seeking the opportunity of being part of a launching rocket on its way to a most promising planet of profit, following the experience of early investors in Apple, Facebook, Google and many others. They certainly do not want to miss this one.
The list of initial investors is impressive. During the first offering of TON's native token, Gram, Durov secured the participation of mostly first-tier Silicon Valley VCs like Sequoia Capital and Lightspeed Ventures, gaining support not only with funding but also their vast expertise and networks that add to promising to deliver with exceptional returns.
The second offering of Gram seems to have attracted the money of some "whales" from Durov's home country, Russia. Namely, three notable investors: oil mogul and billionaire Roman Abramovich, one of the leaders in Russian money transfer and payment services Sergey Solonin (CEO of Russian payment system Qiwi) and David Yakobashvili, co-founder of dairy product company Wimm-Bill-Dann. Combined, they contributed handsomely towards the final $850 million raised.
Telegram posed considerable restrictions on Grams promised during the first offering, suggesting a considerable lockup period and prolonged delivery of the Grams after the release of TON mainnet. This was supposed to go live in March 2019, however, they failed to deliver, extending the launch until the end of October 2019, which looks likely now with the launch of the testnet. The second offering, which came with a much higher price, attracted investors with promising the immediate tradability of Grams offered after the release of TON.
High expectations for the success of Telegram Open Network and Gram was further proven during the very speculative OTC secondary offering conducted by an Asian exchange, Liquid, where some of the first investors already received huge returns.
Whether Telegram will deliver its promise for the launch this coming October is looking more likely. For the time being, users and investors are able to already work on the testnet that was released a few days after the promised deadline of 1st September. The fact that TON is "live" now makes it highly possible that Telegram will also deliver the mainnet.
Launch aside, what are the real prospects for TON and Gram?
Many reputable experts from world-leading institutions and organizations like MIT have provided their analysis of the likelihood of Telegram delivering on its promises. The TON white paper published by the Telegram team, full of complicated jargon, algorithms, formulas and comparisons with other existing environments, has undergone scrutiny and become subject to criticism from the expert community, which has voiced concerns for the deliverables and ability of the Telegram development team to handle the environment it proposes to create.
For now, it is clear that Telegram is trying to use the best available knowledge and expertise in building TON. In trying to find the answers for its own miracle network, they are tapping into well-established environments and technologies, such as Polkadot, developed by former CTO of Ethereum, Gavin Wood.
One thing is clear in all of this. TON is an ambitious endeavour, trying to establish a virtual "country" of its own with all the supporting systems and networks to facilitate a secure, reliable, scalable and super-fast business and transaction environment for its "citizens".
It is one thing to build a messenger, based on relatively simple and known technologies and protocols. It is another thing to create a functional, virtual, global ecosystem like TON. You have to think up and execute your own digital currency, regulations, working architecture with distributed consensus building and a business environment to meet the high demands of today's users for service speed and quality. All this has to be secure and risk-free to win the trust of a global community of users.
Vitalik Buterin, the founder of Ethereum, and his large team and community are struggling with the same promise and deliverables. They are still far from making it over and beyond fintech and upto the speed of Visa and Mastercard in the last four to five years, despite the support from Ethereum's huge community and vast resources of its partners.
Regardless of how big a user base Telegram messenger has, TON has to build one of its own, with substantially different stakeholders and service providers. There are nodes, storage providers, an open protocol developers community and stakeholders, among others.
So does TON have a future? Can Durov deliver what he promised to his valuable investors? It looks more like yes than no, but a positive outcome rests on several factors.
The global community is already getting used to the integration of payment capabilities into their communication applications for convenience, and will only be demanding more in the future. WeChat has paved the way for others to follow suit by capturing over half of China's microtransactions market, no matter if it uses traditional fiat money for internal transactions.
The use of crypto wallets, services of numerous global and local exchanges for crypto-to-crypto and fiat-to-crypto transactions, along with a much better understanding of crypto and blockchain, has hit the mainstream.
There are several very promising initiatives working to create advanced blockchain technologies and networks addressing either similar or particular aspects of what TON is trying to build. Durov is clever not only to quote but also to use the best practices when building TON.
Finally, the resources that TON has accumulated during the pre-ICO process provide TON with incredible means for its research and development efforts.
Thus, it seems inevitable that TON will sooner or later come to life, which is reinforced with the launch of its testnet. The main question remains on how close it will be to the promised wonders of functionality. However, does it really matter? Perhaps not. No matter the outcome, it is clear that any delivery of the aims will further support the interest and demand for Gram, and allow it to continue. Like all great products, TON will start somewhere and certainly, with the support it has already secured, the chances that it will become another notable blockchain-powered environment are very high.
Durov, nonetheless, has proved to be an excellent strategist, able to handle very complex challenges. What's more, so far he enjoys the trust of all his investors.
If not these words or others on TON, we can always listen to the Free Market, which clearly indicates a big demand and predicts bright prospects for both TON and its Gram token. How fitting that the Free Market is also a form of decentralized network that puts trust in itself, not anyone or more individuals within it. Just like TON.
Related Blogs