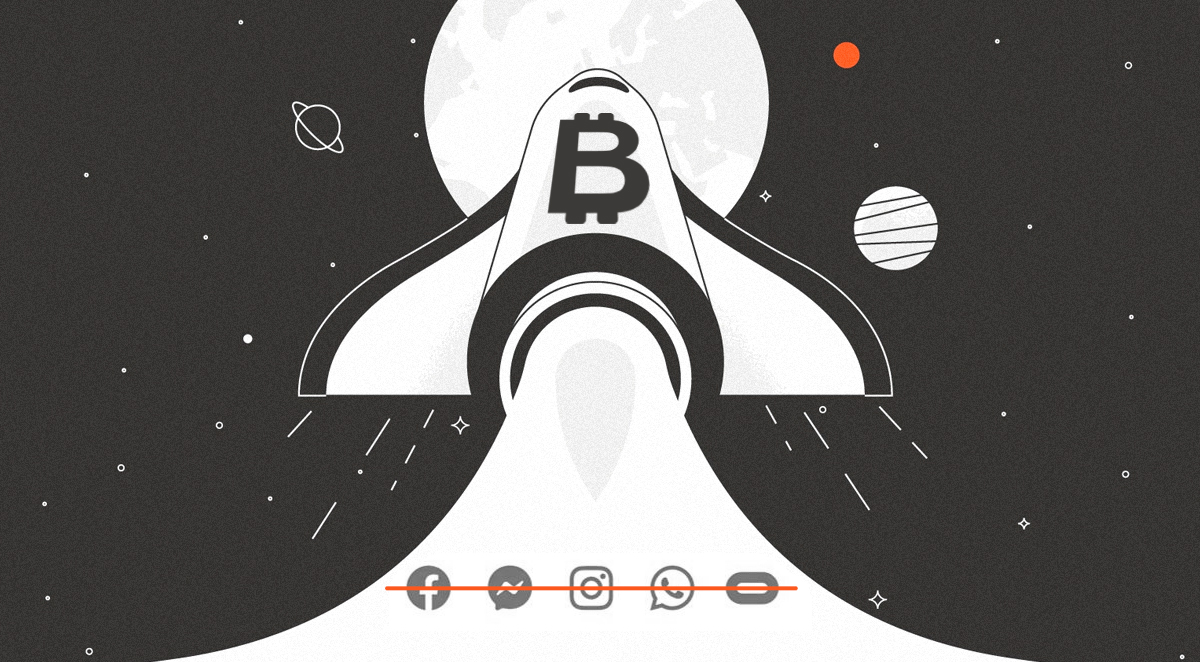 How did the Social Outage Effect Crypto?
Facebook and associated services, including Instagram, WhatsApp, Messenger, and Oculus, were down for many hours this week, with the social media behemoth claiming "networking problems" as the cause of the worldwide outage.
According to reports, the disruptions were caused by DNS problems. Cybersecurity writer Brian Krebs said DNS entries were "withdrawn this morning from the global routing tables." According to some accounts, Facebook tried to restart servers manually, and workers could not access buildings due to widespread service outages.
Bitcoin's (BTC) price rose over $49,000 after dropping to a daily low of $47,166, according to Cointelegraph Markets Pro data, a gain of approximately 4.5 percent in less than two hours. Similarly, the price of Ether (ETH) increased 3.5 percent over the same period, reaching $3,411 at the time of reporting.
The unexpected price fluctuation comes after Facebook, Instagram, and WhatsApp, all owned by Facebook, went down at about 3:16 p.m. UTC on Oct. 4. According to Facebook's communications team, the firm was "trying to bring everything back to normal as soon as possible," according to Facebook's communications team which communicated through Twitter.
Twitter is already working on a decentralized social media project of its own. CEO Jack Dorsey initially started in December 2019 that the platform would finance a dedicated team to build a decentralized social media standard, and a crypto developer recently led the group. Dorsey said at the time that the goal was to move away from content hosting and removal and toward recommendation algorithms that directed users' attention, avoiding content that sparked controversy and outrage instead of healthy and informative conversations.
The outage comes after former Facebook employee Frances Haugen handed over hundreds of papers to journalists and others, implying that the business was not doing what it promised in deleting hate speech and postings inciting violence from the site, among other things. On Monday, Facebook's shares dropped more than 5% to $324.90 at the time of reporting.
Related Blogs