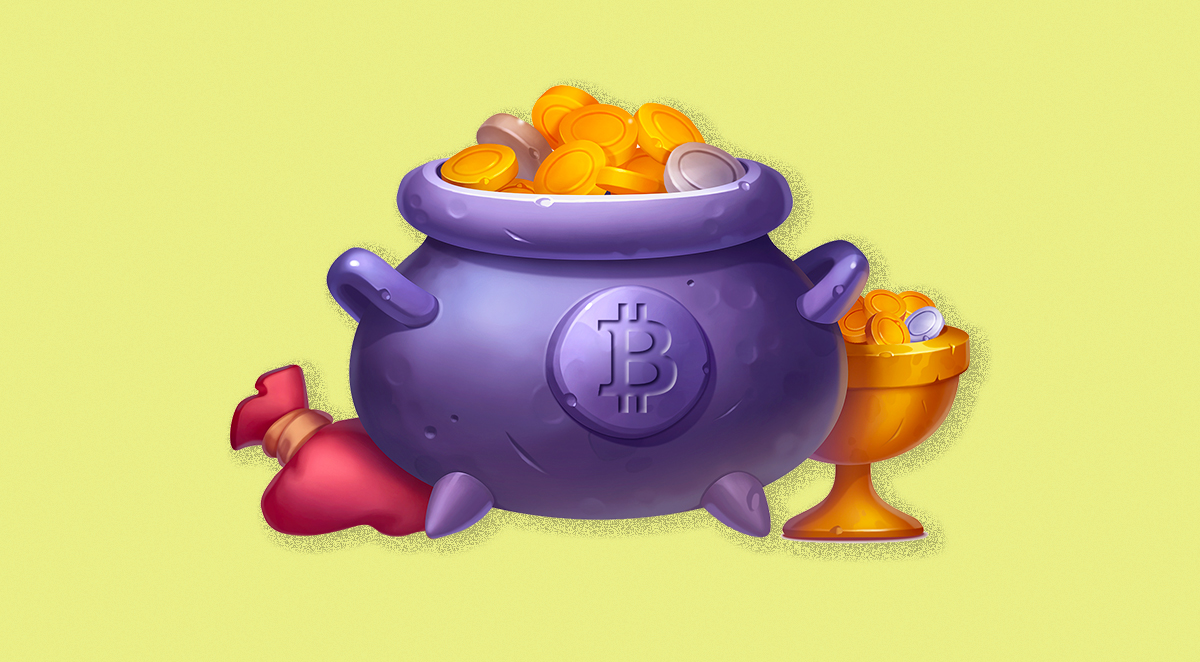 How does Crypto measure up against Gold?
Our experience with the Covid-19 pandemic provided numerous lessons, but maybe the most significant one was about saving and investing money. Those who made sound financial choices before lockdowns could maintain their standard of living even while others were forced to make sacrifices.
People sought safe-haven assets during the pandemic, as shown by our observations. Everything was uncertain, and with so many laid-off many people had to depend on their savings to pull through. Gold investments have produced healthy returns in the past. However, as Gold's luster fades, cryptocurrency has outperformed the yellow metal in terms of return. And for this reason, cryptocurrencies are the newest popular investing trend.
Traditionally, investors would use Gold as a way to protect themselves against stock market volatility. It used to be a very successful strategy, but a new alternative has arisen to test the old safe-haven strategy.
More investors are evaluating the longtime comparison between the well-known cryptocurrency and Gold as its rapid ascent continues, breaking new milestones and surpassing the $1 trillion market capitalization barrier only last week.
Both assets, according to experts, are often seen as a means to diversify a portfolio or as a protection against fiat currency inflation caused by what some observers believe to be unsustainable fiscal and monetary policy.
Even yet, Wall Street analysts, company CEOs, and institutional investors seldom looked at the two assets side by side until lately.
Historically, Bitcoin and other altcoin are also known as digital Gold and have been considered a high-risk speculative investment for people seeking quick returns. During this time, Gold has remained a safe haven asset.
Cryptocurrency's new surge and rapid popularity, bolstered by fresh investments from Tesla and other big names, has some wondering whether their previous assumptions about these assets are accurate.
What evidence supports the gold price?
The yellow metal is in short supply and thus expensive as a raw material for consumer products like jewelry. Regardless of how much demand there is, the supply is still very low. While a business may issue new shares and the Federal Reserve can print dollar notes, Gold is an exception. It's impossible to make Gold from scratch as it's a naturally occurring element. It has to be excavated and treated once it is uncovered.
Is there anything that supports the idea of a cryptocurrency?
Cryptocurrency is a digital currency based on the blockchain that has some similarities to Gold in terms of characteristics. Because of its poor correlation with other assets—stocks in particular—many have dubbed digital coins as "digital gold" in the past. Cryptocurrency supply is finite, just like Gold.
The similarities and differences between cryptocurrency and the price of Gold
Similarities
With no underlying cash flows, both cryptocurrency and Gold are very volatile, and their value is heavily dependent on market sentiment and investment flows.
Differences
Intrinsically they are used for different things. As Gold is used for ornamental equity etc., cryptocurrency is used as a financial tool. They are only different in terms of their popularity. Gold has always attracted the older crowd and senior investors, whereas Crypto is more popular among the younger crowd.
How do these measure up against each other?
Most inflation watchers, risk-takers, and those who distrust assets more vulnerable to government intervention or regulation favor both of these investments. As well as having uncertain values, neither company has any long-term prospects or cash flows. Even though prices and returns are highly reliant on investor mood and inflows are somewhat volatile, it is possible that sustained adoption may result in significant profits, especially during times of elevated inflation, particularly hyperinflation. These are hazardous investments, but they may pay off handsomely in the long run.
The market appears to concur. Older investors favor Gold, while younger ones prefer Bitcoin and other cryptocurrencies. Any way you look at it, the growth prospects for cryptocurrencies seem to be much superior to those for Gold, regardless of what you think about their relative qualities. Digital tokens have seen soaring inflows and prices while Gold is experiencing excellent returns, as evident. As a result, cryptocurrency is likely the superior investment.
Closing Thoughts
Cryptocurrency is expected to continue growing in the future as younger investors get more interested in betting on the "crypto horse."
It is likely that as digital tokens become more popular among millennials, more money will pour into the market, driving up prices and providing investors with outperformance. As a result, cryptocurrency will be more superior investment to gold.
Related Blogs