How do I get a Tier 1 verification?
Once you verify your email and sign back into ATAIX, hover over the profile icon in the top-right corner and click "Verification."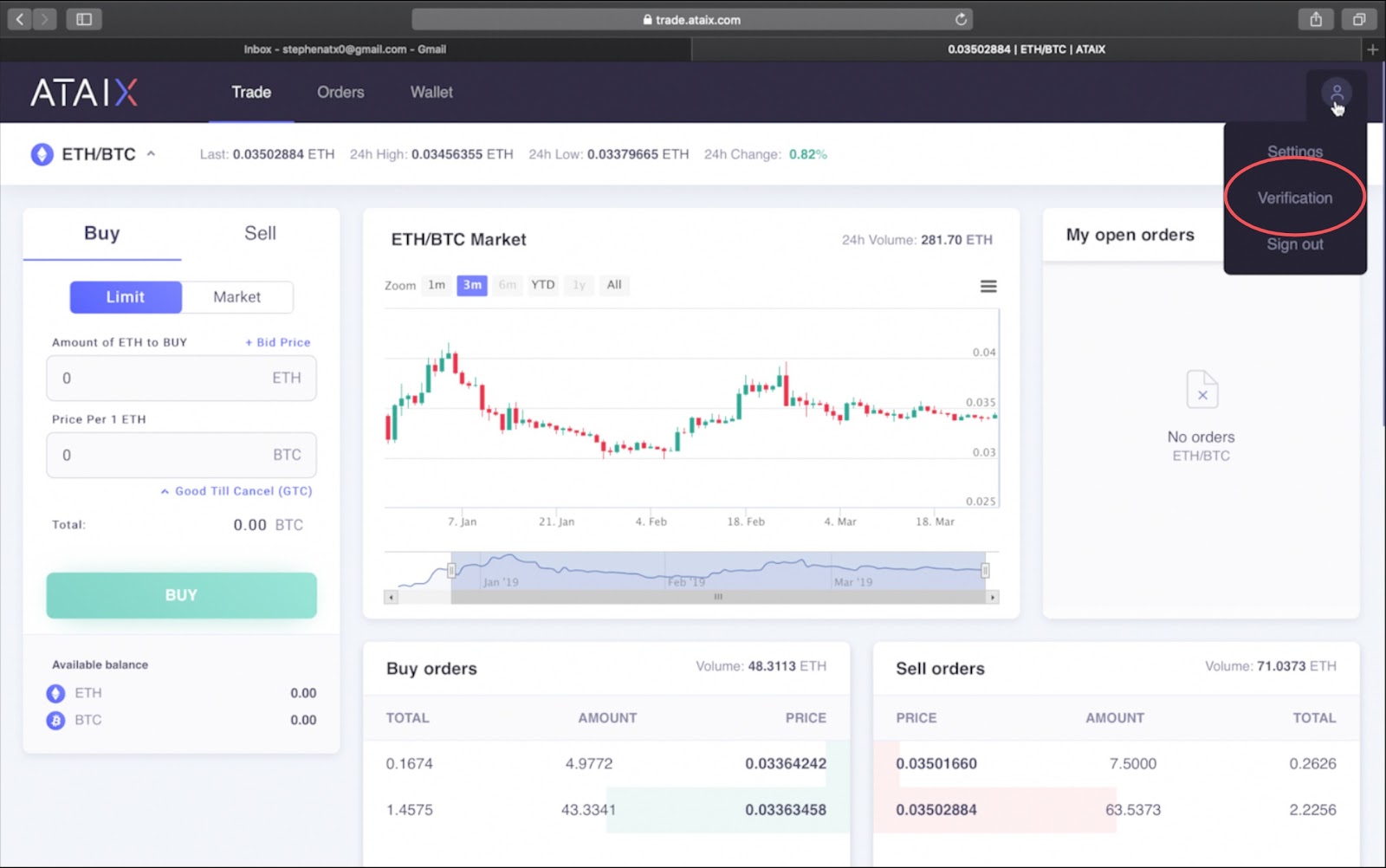 For verification, you will need your mobile phone number, a government issued ID, and a utility bill or other proof of residence no more than three months old.
Begin by entering your phone number.
Enter your phone number and click "next," after which you should receive an SMS from ATAIX with a verification code.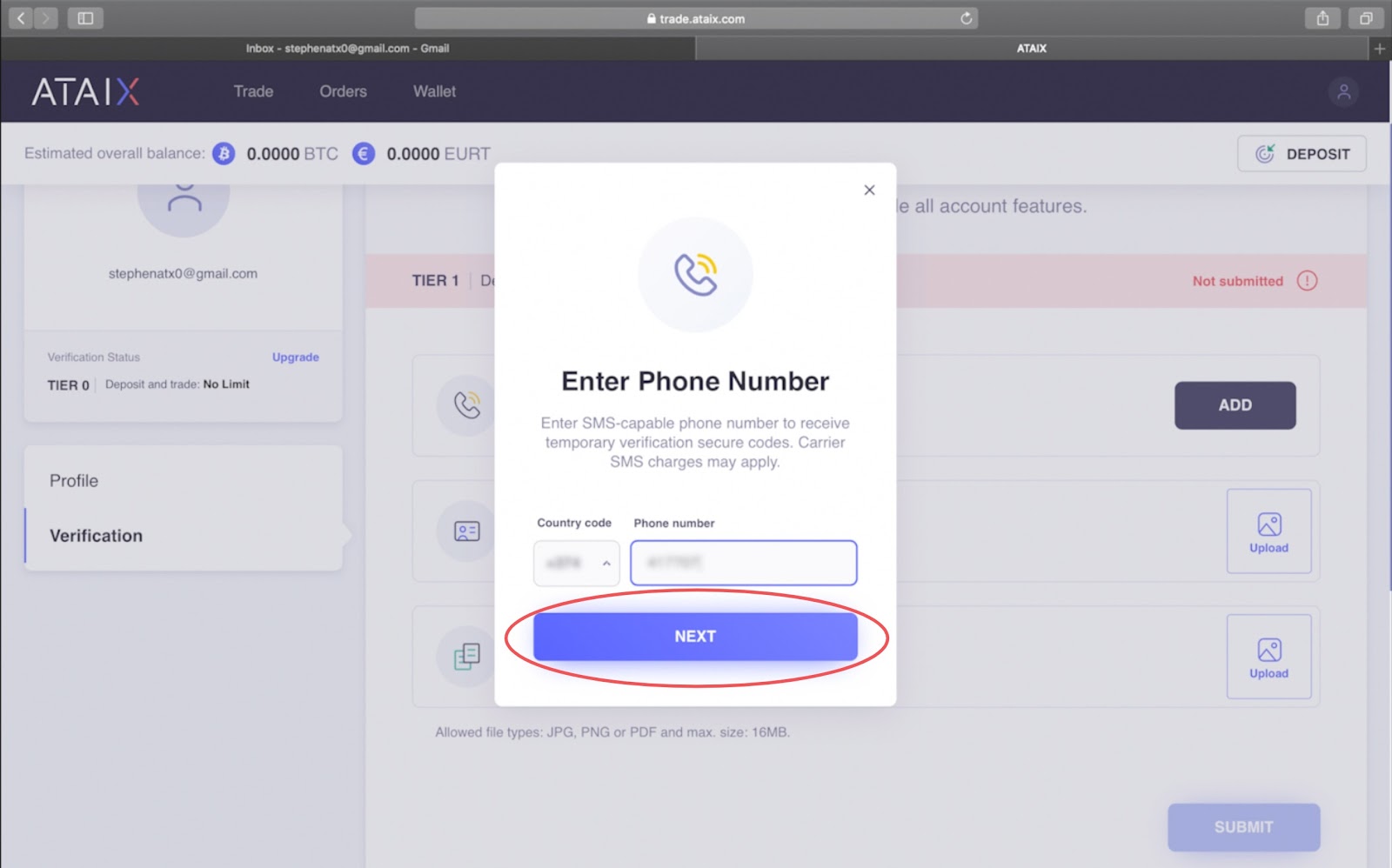 Enter the code in order to get your phone number verified.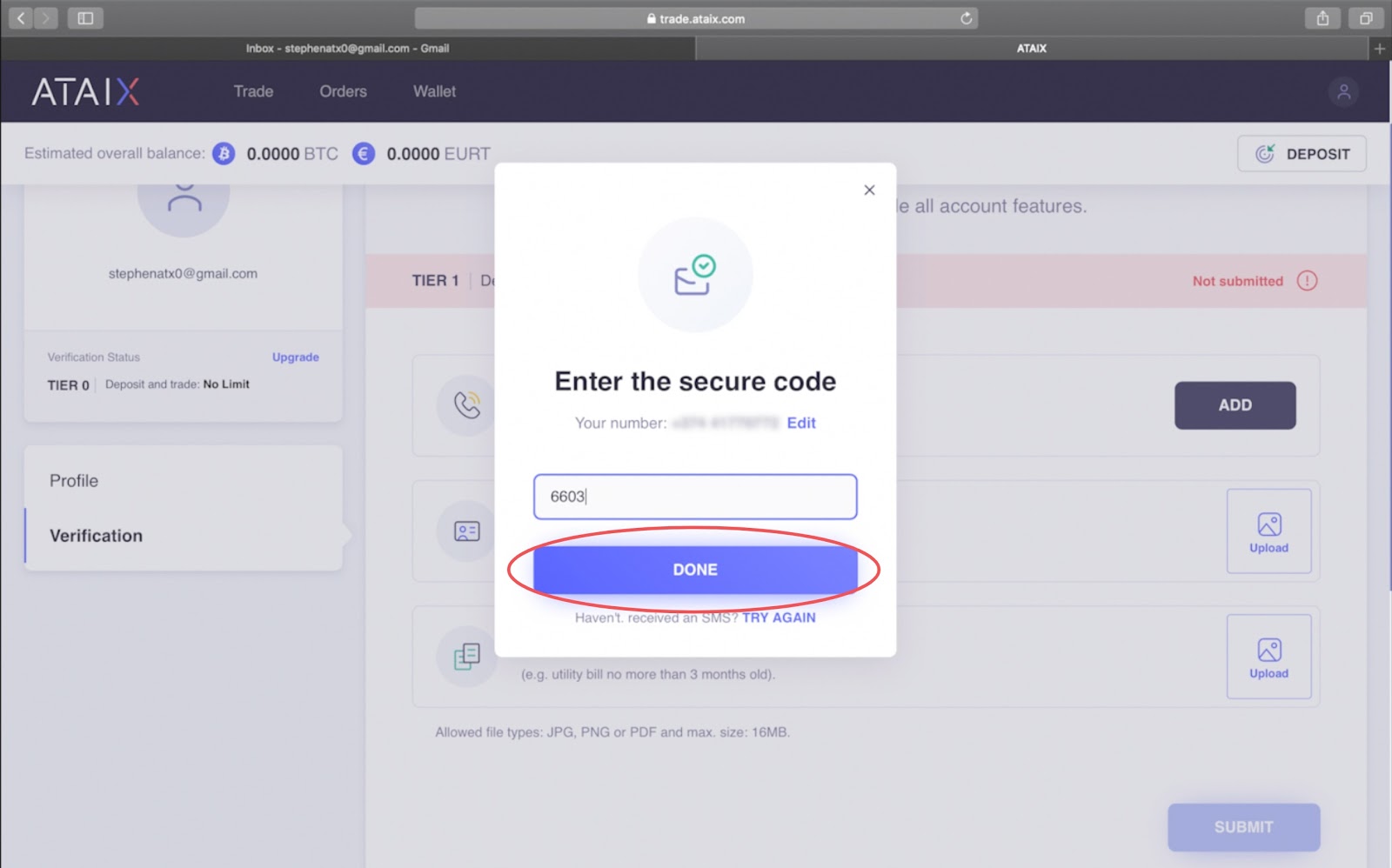 Next, upload a picture of a Government Issued ID and Verified Proof of Residence (a utility bill, bank statement, etc. no more than three months old).
Once that is done, click on "submit."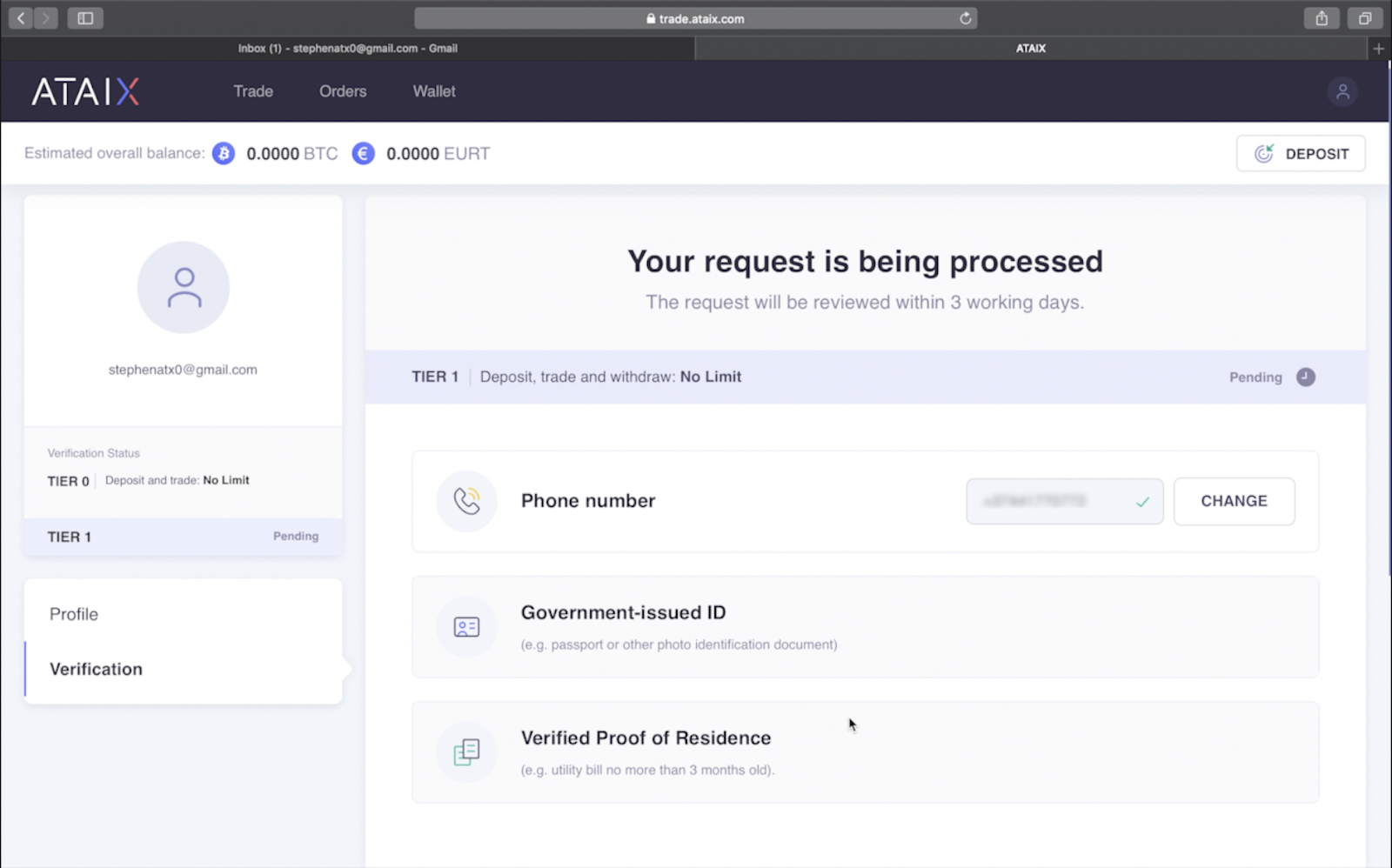 Congratulations, at this point you've done everything that depends on you. The ATAIX team will review your uploaded documents within 2-3 working days and either approve your Tier 1 Verification, or reject it. You will be notified by email when the process is completed. Upon rejection, your email will include the reason your verification has been rejected, and specify measures you can take to get approved. Once approved, you will be able to deposit, trade, and withdraw with no limits.
For a detailed walkthrough on the Tier 1 verification process, please see the video below: